Ciaté Mini Mani Month: Day #4 & #5
Wednesday, December 5, 2012
Hey guys,
I have to apologize for not posting yesterday, but I was at uni from 8.30am to 6.30pm, so by the time I got home, all of the light was gone. So instead, I am posting both day 4 & 5 today.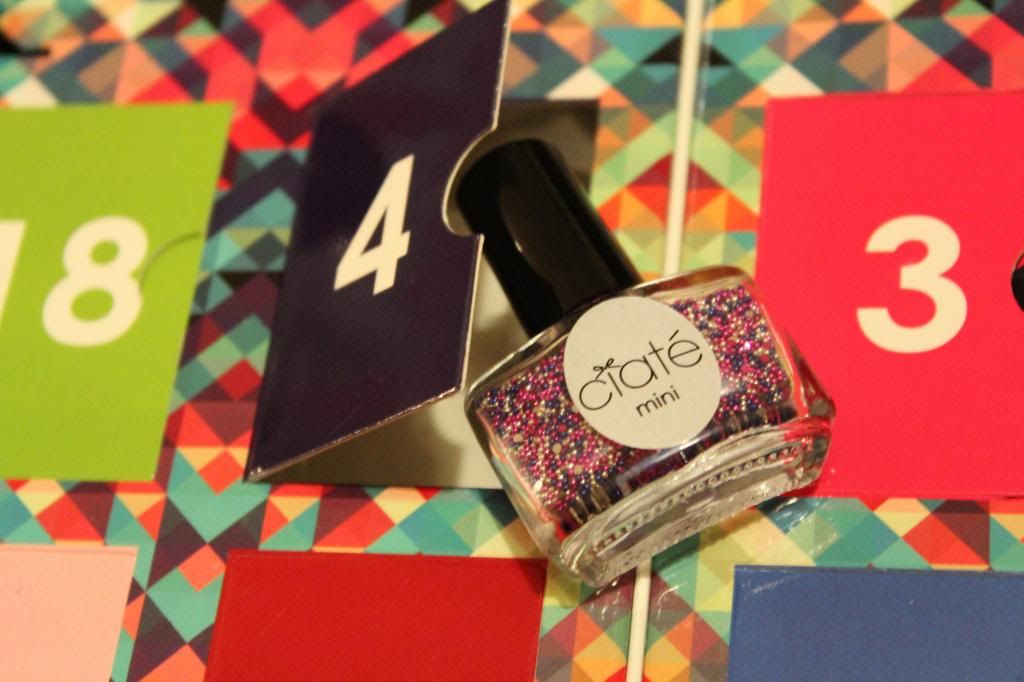 Behind day number 4, we have one of the most gorgeous things I've ever seen! This is a mini Caviar nail bottle in 'Prom Queen'. It's bright pink and indigo beads with what looks like silver hexagonal glitter as well - I CANNOT wait to try this out :)
Ok, so onto today's polish...
Behind number 5 is this gorgeous, creamy purple/indigo colour called 'Cabaret'. How amazing would this look under 'Prom Queen'? Love this colour :)
So a great 2 days! Stay tuned for the rest of the unboxing!!